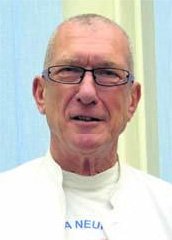 Velimir Lupret, M.D., PhD.
Associate Professor of Neurosurgery
Born September 1946.
M.D.: 1971. University of Zagreb, Croatia;
1974.-1979. Resedencey training in neurosurgery;
Board certified neurosurgeon: 1979.
PhD: 1984. University of Zagreb, Croatia, " Study of CSF circulation used radio-active labeled water.
1993. Regular member of Croatian Academy of Medical Sciences.
Clinical interests: Cerebrovascular surgery, skull base and brain tumors, spine surgery.
Areas of publications: Neurovascular disorders, brain tumors, CSF physiology.